Contact Us
Free Consultation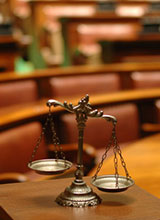 You will receive a reply within 24 hours of your inquiry
The New York Law Firm of Mitchell Wilensky services clients from across the United States with legal issues pertaining to New York Probate, Estate, Trust, and Inheritance Law. If you desire a free consultation, please feel free to email or telephone us.
To contact us via email, please complete the following form and then click the submit button. You can also reach Mitchell Wilensky directly by calling toll-free at 1-800-842-7040.
Transmission of an email inquiry, making a telephone inquiry, or having a preliminary communication of any kind with Mitchell Wilensky does not give rise to an Attorney-Client relationship. An Attorney-Client relationship will exist only when a retainer agreement has been executed regarding a specific matter to be handled.